Syrup Making - February 18, 2013
February 19, 2013


Well everything was quite a success. The morning was cold and windy, and my first order was to check on the sap storage and found it all very icy. In a quick decision, I moved the containers inside to thaw as I worked on starting the fire.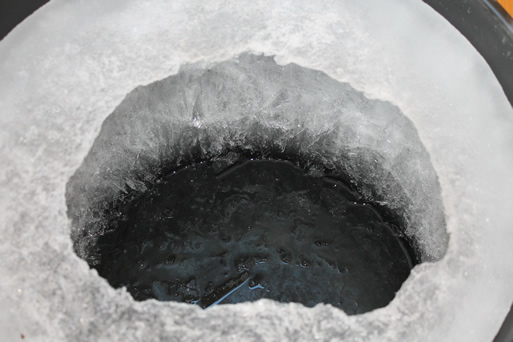 Quite the icehole!
In no time, I had the fire going and some very cold sap in my pans starting to boil. I continued feeding sap in one end of the evaporator and wood into the other, working solo, as it was cold, early, and most helpers were not available. Although my boys made frequent visits outside to keep me company. Thanks also to the Witts and Patti Robbins for stopping by.
After many hours outside, I was able to condense about 48 gallons to only a few and brought the operation inside for the final stage.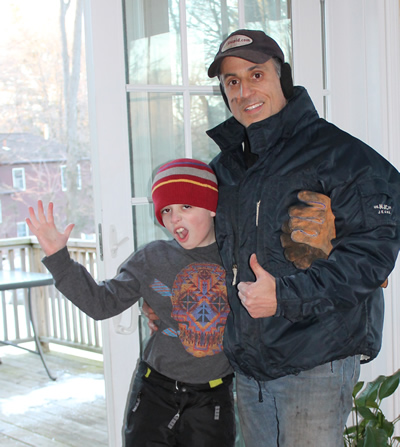 Glad to be inside.
The final yield was nearly 5 liters, or 1.3 gallons which is about what was expected. We had pancakes for dinner.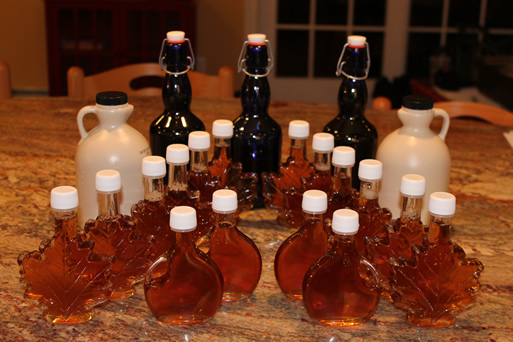 Various containers.