Tree Tapping 2017
February 5, 2017


Super Bowl Sunday has become the traditional date to tap the trees at Mount Kisco Maple, and this year is no different. But what was different this year, was more hands to help. My sons Jonathan and Scott, and their friend Christopher, were eager to assist in the process. Evidently children enjoy hammers and power tools. We got into a good rythym with one man on the drill, one on the spile and hammer, and another on the lids and buckets. I only had to select the tapping locations.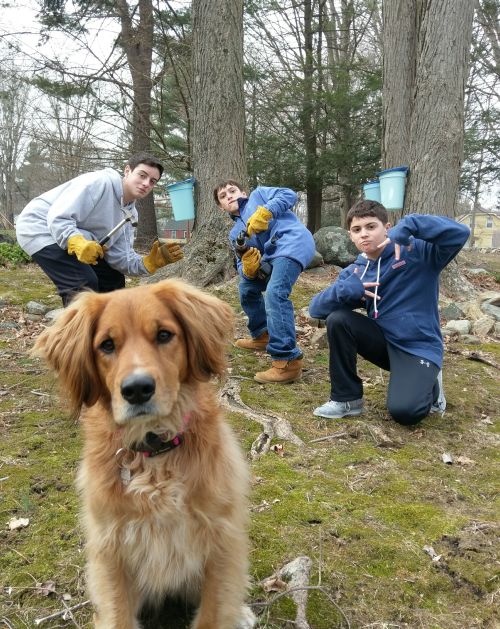 Scott, Christopher, Jonathan... and Coco.
After a day of basketball games (all victories!), we arrived home before sundown (and kickoff), and found that the sap was flowing! The 2017 maple season has begun!